A group of 28 participants from 7 European Union countries came to Vasto for a project on social inclusion through music, photography and theater.
Below there is the link to a video story.
[kad_youtube url="https://www.youtube.com/watch?v=e9AvQqGNo_g" ]
We want to share with the citizenship all the enthusiasm of the 28 participants in the training course on the use of high performing arts and non formal education for social inclusion held in Vasto from 25th May to 3rd June in the framework of the project "Inclusion"of the European program KA1 Erasmus +.
The course was aimed at teachers, youth workers and volunteers from the youth sector, and it was focused on social inclusion and intercultural integration; the aim of the course was the comparison of new perspectives that were indispensable given the recent migration phenomenon and the widespread situation of youth discomfort of post-crisis years, factors common to all European realities that triggered the need for more active and inclusive societies.
The project involved seven 7 different organizations from 7 different European countries, called to work directly on the training of youth workers, educators and volunteers in youth centers, schools, training institutes, etc. through non-formal and informal training, socio-educational animation, as they play a primary role in derailing the phenomenon of social exclusion.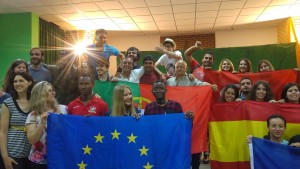 From May 27th to 31st, the participants worked in three training workshops on music, photography and social theater to acquire new educational, creative, relational skills and to improve their knowledge of social inclusion methodologies through the use of useful tools and expressive forms. These were made to put them in the condition of repeating initiatives in the various contexts and Countries of origin, with disadvantaged young people, as well as in other projects.
After these five days of training they made two different public events in which they presented the results of the courses.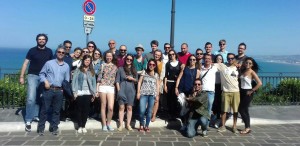 On June 1st, at the auditorium of the Fondazione Padre Mileno, a theater show was presented with the same title as the Inclusion project, using the theater-forum technique (also known as the theatre of oppressed). Ordinary social exclusion scenarios were presented with alternative ends with the direct involvement of the public that "solved" the discomfort situation and demonstrated how it is possible to turn them daily on social inclusion occasions.
On the next day, June 2nd, the second event was created to promote the concrete results of the project by opening a photo exhibition with music background created by the same youth workers; The exhibition entitled "beyond borders", was held at the courtyard of Palazzo D'Avalos, and was an example of putting into practice an informal education activity on inclusion with the performing arts and at the same time it could raise awareness about the topic of inclusion.
On the last day dissemination activities were set out during a joint session with all the participants.