The project consists of a single activity, namely in the training course held in Vasto from 24th May to 3rd June 2017 on the use of performing arts in the integration and social inclusion paths.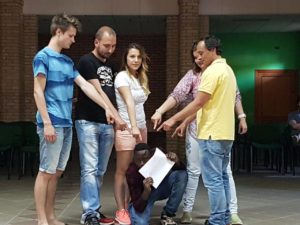 The context in which the training course is included is the scenario of the recent migratory phenomenon and the widespread situation of youth discomfort in post-crisis years, common among all European realities, which triggered the need for more active and inclusive societies.
Therefore, youth centers and socio-educational activities, which play a primary role especially for young people in disadvantaged situations, require youth workers, educators and volunteers, trained on quality activities to curb the phenomenon of social exclusion.
The training course aimed at preparing artistic tools and expressions for social inclusion in order to respond to the common need of training professionals with new, inclusive and quality practices and techniques.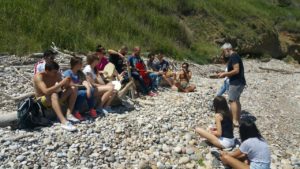 Training has been developed in three non-formal education workshops (focusing on the three expressive arts: photography, theater and music) aimed at acquiring new educational, creative and relational skills and improving knowledge about inclusion through the use of useful tools and elastic expressive forms that empower participants for replicating initiatives in the various contexts of reference, in contact with disadvantaged young people, as well as in other projects.
The final result of the workshops were two public events: a theatre performance on the theme of the course involving the audience, letting them experiment with the technique of social theater and a photography exhibition with which to present the job done to the community.